By Liz Essary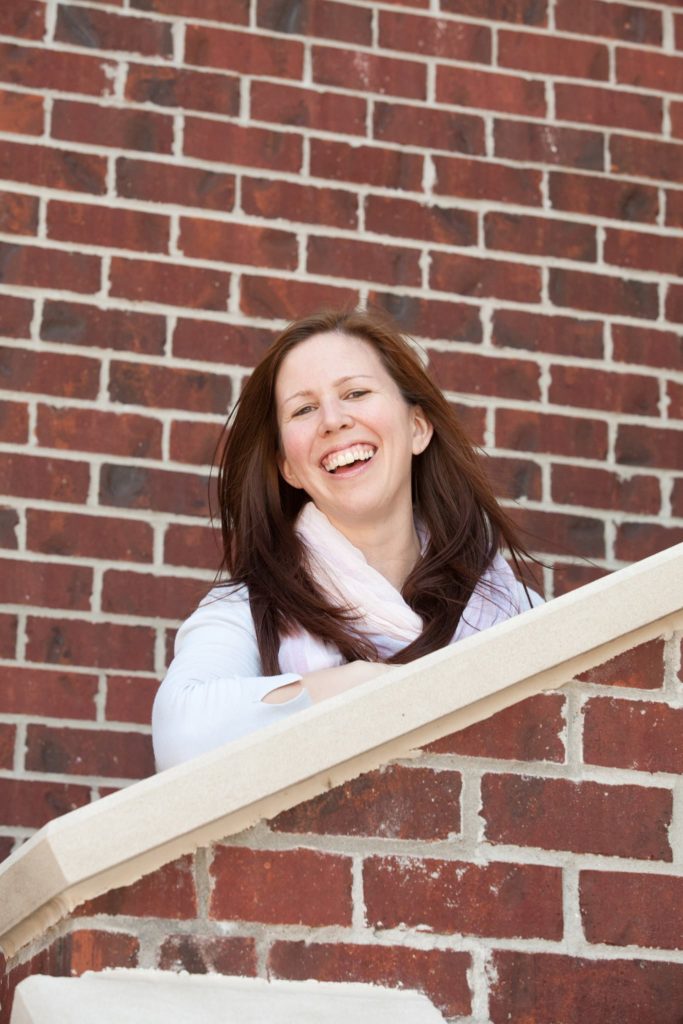 When I started the first year of my graduate work entirely online, I wasn't sure what to expect as a student. I only knew that getting comfortable functioning in an online environment would work to my advantage as an interpreter who would surely some day be interpreting using online platforms. It turns out I was right, and it was thanks to my instructors who were skilled in delivering content and supporting students in an online classroom that it was a success for me.
After grad school, I went on to teach Spanish classes online for my alma matter, and I'm getting ready to teach some skills-based courses for interpreters. I learned a few things along the way as a student and an instructor online that may be helpful if you're getting ready to go down the same path.
Check your assumptions about the students' comfort level. As an online student, I lost count of how many times I heard something like, "You guys are young, you're comfortable navigating online settings." First, not all of us are that young! I was 40 in my first year of graduate school. Second, I've discovered in my role as online instructor that youth doesn't necessarily equal competence in an online classroom. Some more mature students (like me) may not be at ease functioning in an online classroom at first, but they're motivated to figure it out, don't hesitate to ask questions, and end up doing just fine. Some younger students may be comfortable communicating online, but will panic when they are faced with figuring out how to use a new platform to complete an assignment. As a rule, it's a good idea to keep an eye on all students, no matter what your initial impression is of their comfort level functioning online.
Set clear expectations. I've had the experience on both sides that students think that online learning = easy. Quite the contrary, online learning may require more effort and time than in an onsite class, and many students will be caught off guard by this. As an instructor who had previously taught only onsite, I was surprised by how much more work is seemingly required to teach in an online classroom. Mitigate the initial shock to the students by sending a short email before the class begins, welcoming the students and including bullet points on the following: How many hours students should expect to spend on assignments every week, which platforms will be used, and how many activities require participation in groups, or any kind of meeting in real-time (if any).
Organization and consistency are important. Because there is so much content in any course, and you're not there onsite to answer questions as they arise, it's best to establish upfront an organized, predictable approach so the students don't get lost. In my best online course as a student, the instructor posted weekly announcements with just three bullet points that included assignments, learning objectives, and any extra reminders for the coming week. I've adopted this same approach as an instructor, and I keep a template with bullet points that I change week to week depending what we're working on. I also like to queue up weekly reminders that post at the same time every week. The feedback from students on this kind of organization has been overwhelmingly positive, and it also helps in keeping myself organized.
Make sure you're up-to-date. If you're teaching a class for a second time, or inheriting a class from someone else, don't assume that all of the information in your class site is up-to-date. In just two years of teaching, I've gone through multiple updates in my classes in terms of how to sign up for and use any given platform. For example, a video conferencing platform that you used last semester and required a somewhat complicated process to create an account may now require just an email and password to create an account. Before you begin your course, go through all your links and make sure they're all up-to-date and in line with the instructions you're giving. It's tough for everyone when you get started off on the wrong foot because of outdated information. This is likely true of an onsite course as well, but becomes even more key when the entire course relies on online platforms to function.
Keep an eye on students' progress. When the semester begins, I create a spreadsheet with my students' names, profiles (the fill out a worksheet for me), and then columns for each week where I keep track of who's not meeting expectations. I then message those students individually, and keep track of our correspondence in the same spreadsheet. It may seem silly to create yet another tool when we already have online rosters, grade books, and email keeping an electronic record of everything. But I've found that having an all-in-one record of students' progress makes my life easier: It's easier to see red flags if someone is falling behind, and it's a lot easier to fill out the periodic progress reports that are required by my university. This way, you're not realizing three weeks into the semester that you have a student who hasn't done anything yet, and it's too late to help them. This is especially helpful with larger groups, or classes that have a lot of work upfront (like registering on multiple platforms, signing up for group work), to make sure nobody is falling behind. And I find after the first few weeks, if you've done that work upfront of making sure everyone is moving forward, there's a lot less effort in that regard for the rest of the semester.
Make it personal. In my experience as an online student, I didn't feel too much of a disconnect from my instructors and classmates. In fact, I had a great experience as a student in an online classroom. So I've been surprised at how many of my students have told me they miss the onsite classroom interaction to the point that they feel it interferes with their understanding of the content and their progress. This can be tricky if your class doesn't hold synchronous meetings, and students can end up feeling isolated. When posting weekly updates, post a quick video to say hello and give a brief summary of the points in the update. Consider holding weekly drop-in office hours through a video conferencing platform so the students can see you in real time. One colleague has students schedule a mandatory one-on-one meeting on a web conferencing platform with her at the beginning of the semester. Whenever you can, try and create a personal connection with the students, and help them connect with each other.
If your school offers free courses on delivering online courses (mine does) you'll want to carve out some time to take advantage of that. Not only will you learn about best practices in an online classroom, but you'll also meet other people doing similar work, with varied levels of experience and perspectives. In the end, the result will be a better experience for you and your students.
What about you? Which of these tips resonate with you? What would you add?
This article first appeared on ataeducationdivision.org