Visibility of a Professional Linguist, winter edition
LEO's 4th International Virtual Conference
Location: Online
Date: December 2-3, 2021
Time: 4-6 PM EST / 1-3 PM PST on Thursday
10 AM-6:15 PM EST / 7 AM-3:15 PM PST on Friday
Our last conference in June was dedicated to the visibility of the profession. However, this is such a deep topic that one conference can't cover it all! This December, we will continue our discussion about elevating your and industry visibility by exploring a variety of topics from VRI and interpreting for large events like Olympics to MTPE best practices and establishing your business. 
Join us to learn from expert speakers, get answers and be a part of discussion, network with the best in the industry and get inspired! See the CEUs available for the conference below.
Your participation automatically enters you into LEO's raffle where you can win an LEO course of your choice without instructor evaluation ($109-$1,100 value) or LEO Plus membership ($99 value).
Can't attend the live event? No worries, the recorded video of the conference will be available to everyone registered!
The conference starts in...
*hover on a presenter's name to see the full bio


December 2, Thursday: Preconference
13:00-14:00 PST / 16:00-17:00 EST 
Interpreters are often faced with a virtually no-win conundrum: "What do I do – follow interpreter ethics or the law?" Knowing the right answer and understanding the cross currents of legal requirements and interpreter codes is vitally important to an interpreter's career and financial well-being. In this session, we will discuss this intersection and possible conflicts between the two imperatives. We will discuss real-life cases, most of which are not publicly known, to make you more aware of the job challenges you may encounter.
Presenter:
Bruce Adelson, Esq.
Bruce is a CEO of Federal Compliance Consulting LLC, and nationally recognized for his compliance expertise concerning federal laws. Mr. Adelson is a former U.S Department of Justice Senior Attorney. During his Justice career, Mr. Adelson had national enforcement and policy responsibility.
, Federal Compliance Expert
14:00-15:00 PST / 17:00-18:00 EST
Interpreter Mental Fatigue: Final Phase of Research
This is part II of the presentation given during LEO's 3rd International Virtual Conference in June. In this session, Andrea will highlight new data on mental fatigue in VRI, OPI, and F2F interpreting. We all know that healthcare interpreters' work can be taxing. However, we are often uncertain as to what precisely contributes to our mental fatigue. This presentation provides information on factors at play in an encounter that can affect concentration and contribute to mental fatigue. Andrea also highlights the precedents in other industries that make the case for use of a measurement tool. Ultimately, the presenter will share research analyses by 24 interpreters at Children's Healthcare of Atlanta in addition to 43 combined interpreters who used the tool in all three modalities at Cambridge Health Alliance, Cincinnati Children's, and University Health System San Antonio.
Presenter:
Andrea Henry
Andrea Henry has been active in healthcare interpreting for 25 years. She began her career in 1994 as a freelance interpreter for Pacific Interpreters and later worked as a full-time OPI interpreter at their headquarters in Portland, Oregon. Andrea earned her B.A. from the University of Oregon in Spanish and International Studies with a minor in Ethnic Studies. After relocating to Atlanta, she worked for six years in development and management of interpreter services departments for two hospital systems. She has received over 150 hours of interpretation education and has attended 30+ conferences regionally, nationally, and internationally. Andrea regularly presents on advanced interpreter practice and research on interpreter mental fatigue. One of the most satisfying aspects of Andrea's career has been working as a full-time staff interpreter at Children's Healthcare of Atlanta while carrying out grant-funded research on interpreter mental fatigue.
, Interpreter and Researcher
7:00-7:05 PST / 10:00-10:05 EST 
Jinny Bromberg
Jinny is the Executive Director of Linguist Education Online and the Founder of Bromberg & Associates, a Language Solutions Company, a WBE and DBE certified business and holder of the GSA Federal Supply Schedule award. Jinny is the first court-certified Russian Interpreter in Michigan, Corp Magazine's Most Valuable Professional awardee and a passionate advocate for language access for all. To improve quality of interpreting services worldwide, she developed Linguist Education Online training platform in 2009 and has grown it into the cutting edge globally known organization. Jinny's strongest quality is tenacity. She is a workaholic whose favorite thing about her job is having never-ending opportunities to learn, as well as seeing the passion of people in this industry.
, Executive Director of Linguist Education Online
7:05-8:30 PST / 10:05-11:30 EST
This panel will discuss the continued impact on the language access caused by the pandemic and changes yet to come, while examining the opportunities that lay ahead.
Panelists:
Dr. Bill Rivers
,
Dr. Rivers is the immediate past and founding Chair of ASTM Technical Committee F43, Language Services and Products, and chairs the U.S. Technical Advisory Group to ISO Technical Committee 232, Education and Learning Services. He serves as a member of the America's Languages Working Group of the American Academy of Arts and Sciences, and is an honorary member of the Association of Language Companies, and recipient of the ALC Bill Graeper Award in 2019.

Before establishing WP Rivers & Associates, Dr. Rivers served for eight years as the Executive Director of the Joint National Committee for Languages – National Council for Languages and International Studies, leaving a legacy of significant legislative and policy accomplishments, including the establishment of the Congressional Caucus on America's Languages, and the passage of the World Languages Advancement and Readiness Program, among many others.
Principal at WP Rivers and Associates,
Natalya Mytareva
Natalya Mytareva, M.A., CoreCHI™ is the Managing Director of the Certification Commission of Healthcare Interpreters (CCHI) since October 2013, one of its founding Commissioners, and the past Chair of CCHI. Since 2003, Natalya has been teaching a variety of courses to healthcare interpreters of various facilities in Ohio. She is the author and instructor of courses for interpreters of languages of lesser diffusion. Natalya has delivered a variety of presentations for healthcare and social service providers on cultural competence, working with interpreters, and serving refugee populations.
, CCHI Director,
Caitilin Walsh
,
Caitilin is an ATA-Certified French-English translator who delights in producing publication-quality translations for the computer industry and food lovers alike. A graduate of Willamette University (OR) and the Université de Strasbourg (France), and the past President of the American Translators Association, she currently chairs the ATA Education & Pedagogy Committee. She brings her strong opinions on professionalism as an instructor of Ethics and Business Practices at the Translation and Interpreting Institute at Bellevue College, Chair of the T&I Advisory Committee for the Puget Sound Skills Center (both in Washington State), member of both the ATA Advocacy Committee and the JNCL Advocacy Committee. When not at her computer, she can be found pursuing creative endeavors, from orchestra to the kitchen. You can follow her on Twitter @caitilinwalsh.
Certified Translator, member of ATA Advocacy Committee and the JNCL Advocacy Committee
8:30-9:00 PST / 11:30-12:00 EST 
Interpreting for the Olympics
In this session, Chinese/ English conference interpreter Laura Burian will share lessons learned from her experience of interpreting for the Olympic Games in Tokyo 2020+1. She will cover preparation strategies for the wide range of content and contexts encountered in Olympic interpretation, RSI technologies used in the Games, COVID protocols, and more.
Presenter:
Laura Burian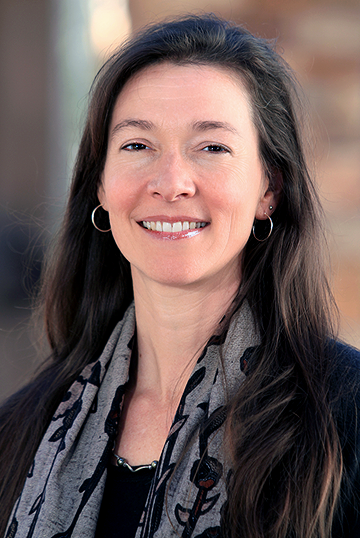 Laura is a Professor and Dean of the Graduate School of Translation, Interpretation, and Language Education (GSTILE) at the Middlebury Institute of International Studies at Monterey (MIIS). After earning a MA in Chinese/ English Translation and Interpretation from MIIS, Professor Burian worked both in-house and freelance in Beijing before returning to MIIS to teach in 2000, where she has received several prestigious teaching awards. Her pedagogy aims to inspire her students to quickly become full partners in shaping the trajectory of their own professional and personal development. She is a Mandarin/ English conference interpreter with a dynamic international portfolio of clients in both the public and private sector, and is a frequently invited guest speaker at conferences, workshops, and seminars worldwide. Her TEDx talk (co-presented with Barry Slaughter Olsen) is often used as a primer for students, teachers, and clients of interpretation, and earned a TED "Editor's Pick" accolade in 2014.
, Dean and Professor, GSTILE
9:00-9:05 PST / 12:00-12:05 EDT
9:05-10:05 EST /  12:05-13:05 EST
Develop your Skills beyond Translation
What is transcreation? Can transcreation be a part of a regular translation project? How to differentiate between translator and MTP editor's skillset? How to develop transcription skills? All of these topics and more will be discussed by our experts Rafa, Lucia and Valeria in this exciting panel.
Panelists:
Valeria Barbero
Valeria Barbero is Business Director for Mother Tongue (OMNICOM). Based out of New York, she heads one of the company's largest accounts and leads the business strategy in the US. She has worked in different verticals in the broader language service industry; from software localization, to the adaptation of marketing materials, to market and cultural insights. Lately she is leading a program on the linguistic and cultural adaptation of voice-first content. She has a strong academic background in International Relations and Geopolitics. Originally from Italy, her life and career have taken her to Ireland, India, Silicon Valley, London and now New York.
, Business Director for Mother Tongue (OMNICOM),
Rafa Lombardino
,
Rafa holds a BA in Social Communications and majored in Journalism. She started working as a translator in 1997 and is certified by the American Translators Association (English > Portuguese) and by the University of California, San Diego Extension (Spanish > English), where she teaches classes on the role of technology in translation. Currently the President and CEO of Word Awareness, a small network of professional translators established in 2004 and incorporated in 2009, she specializes in technology, communications and literature.
Certified Translator and Author of Tools and Technology in Translation,
Lucía Guerrero
,
Lucía is Machine Translation Specialist at CPSL Language Services and affiliated teacher at the Universitat Oberta de Catalunya. She holds a degree in Translation and Interpreting as well as in Humanities. With more than 20 years' experience in the localization industry as a linguist and Project Manager, she is currently in charge of CPSL's MT strategy. Her tasks include training and evaluating MT systems, designing custom-tailored MTPE workflows and training post-editors and CPSL's staff on MTPE. She is an occasional speaker at events such as AMTA, Asling and GALA, and member of the GALA MTPE Training Initiative Steering Committee.
Machine Translation Specialist
10:05-10:35 PST / 13:05-13:35 EST
10:35-11:05 PST / 13:35-14:05 EST
Interpreting in Special Education Settings: Tips for Medical Interpreters
The field of special education is tightly bound by legal procedures and complex terminology. As an integral part of the educational team, spoken language interpreters supporting schools and families during these complex interactions, must come prepared with the cultural and language tools necessary to ensure effective communication. This presentation will provide an overview of the special education process and practical tools for medical and legal interpreters to prepare for psychoeducational assessments, eligibility and Individualized Education Program meetings. Resources to practice sight translation, consecutive, and simultaneous interpretation will be shared, along with glossaries of educational terms in various languages.
Presenter:
Ana Soler
,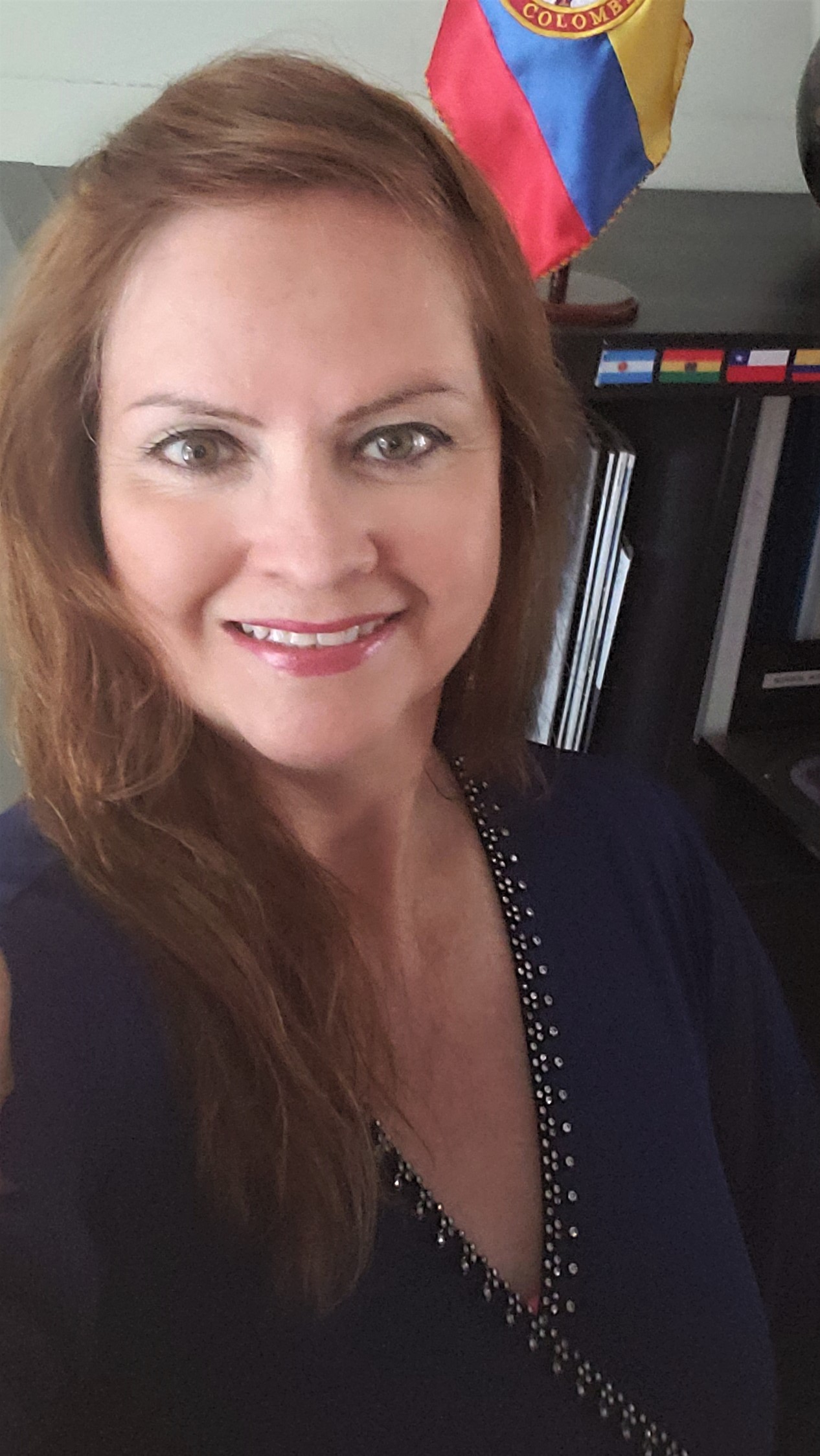 Ana Soler is the Chairperson of the NAETISL and Founder of SeSo, Inc., a source of qualified and trained interpreters, and multicultural family engagement workshops for school districts. She completed her degree in Social Work at Georgia State University, her Master's Degree in Public Health at Emory University, and is a Ph.D. in Special Education student at the University of Georgia. For over a decade, Ana worked with the largest school district in Georgia as the Language Services and Parent Outreach Coordinator, developing, implementing and evaluating professional development opportunities for multilingual personnel, as well as discovering endless opportunities to engage multilingual families in their children's education. Ana has authored interpreter training curricula nationally including the Intercultural Parent and Youth Leadership Program, the Interpretation Academy for Bilingual High School Students, the Arkansas Interpreter in Education Credential Training, a 40-hour course for medical interpreters, and online courses for the University of Georgia, including the Professional Interpreter in Education Certificate course and the Professional Interpreter in Special Education Certificate course. Ana hopes to continue identifying ways to highlight the cultural wealth of multilingual families while supporting schools to strengthen cultural and linguistic bridges.
Chairperson of the National Association of Educational Translators and Interpreters of Spoken Languages (NAETISL)
11:05-12:20 PST / 14:05-15:20 EST
What's Going On – Legal Developments as 2022 Beckons
2021 was yet another year of significant challenges and legal developments – mandatory COVID vaccines, mask requirements, workplace safety, federal agency enforcement of language and disability access requirements, independent contractor v. employee classification, and a two-page September 2021 USDOJ letter that could be a language access game changer. Join our panel to learn more.
Panelists:
Bruce Adelson, Esq.
Bruce is the CEO of Federal Compliance Consulting LLC, and nationally recognized for his compliance expertise concerning federal laws. Mr. Adelson is a former U.S Department of Justice Senior Attorney. During his Justice career, Mr. Adelson had national enforcement and policy responsibility.
, Federal Compliance Expert,
Carla Fogaren
Carla has served as the System Director of Diversity Initiatives, Interpreter Services and ADA/504 and Section 1557 Coordinator for 35 hospitals in 9 different states for Steward Health Care. A registered nurse since 1988, Carla oversees the implementation of best practices across the Steward system including maximizing interpreter efficiency and creating diversity training programs. Carla's experience as a trained medical interpreter and certified medical interpreter trainer afford her an interdisciplinary awareness of health care priorities. In 2015 Carla received her certification as an ADA Coordinator from the University of Missouri.
, System Director of Diversity Initiatives and Interpreter Services at Steward Health Care
12:20-13:20 PST / 15:20-16:20 EST
Managing your Time, Bills and Business Matters
What does it mean to be a professional linguist? Does it mean that you should have great interpreting and/or translation skills, adhere to the Code of Ethics and maintain your CEUs? Of course, it does! Yet, there is so much more! In this session, we will explore the business aspects of being a professional linguist: how to make sure you get paid, what it means to maintain your IC status, and how to effectively manage time.
Panelists:
Lorena Ortiz Schneider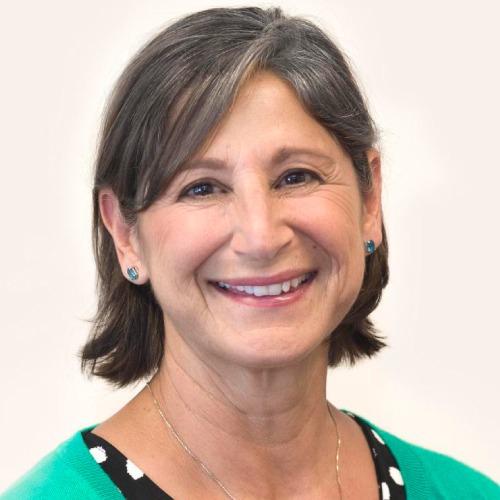 Lorena Ortiz Schneider, CT is an ATA-certified Spanish>English translator (since 1996), an ATA-credentialed interpreter, and a California state-certified administrative hearing interpreter. She has worked for the U.S. Department of State as a liaison and seminar interpreter, as a conference interpreter for private industry, and as a community interpreter in mental health and workers' compensation settings. She is also an interpreter trainer, a practicing translator and interpreter, and a business owner. She founded the Coalition of Practicing Translators and Interpreters of California, a nonpartisan nonprofit advocacy group. She was a board member of the California Workers' Compensation Interpreters Association, interfacing with government agencies and state lawmakers to improve working conditions and pay for interpreters. She is a Chair of ATA's Advocacy Committee and served as an assistant administrator of ATA's Interpreters Division for four years. She has an MA in translation and conference interpreting from the Middlebury Institute of International Studies at Monterey.
, ATA Director, Chair of the ATA Advocacy Committee and Founder of CoPTIC,
Scott Mirsky
Scott is a Principal in the firm Employment Law and Litigation practice groups. He focuses his practice on advising and litigating construction, business, and employment disputes. He has experience in handling non-compete and trade secret disagreements, employment claims, issues concerning independent contractors, intellectual property infringement cases, complex construction issues, wage and overtime disputes, and breach of contract claims. Scott has over 20 years of experience representing individuals and businesses in diverse civil matters throughout Washington, DC region. Scott also represents numerous language services companies in issues arising out of the independent contractor relationship. Scott's practice covers the full spectrum of litigation services including pre-litigation counseling risk and litigation management trials, hearings, arbitrations, and appeals before federal and state courts, and has earned a reputation for being passionate about his clients' cases and legal challenges. He has provided successful representation to small, midsize, and national clients. Because of his experience in commercial and employment litigation, Scott counsels clients in connection with employment agreements and routinely litigates non-compete cases.
, Attorney At Law,
Linda Golley
Linda has been a health worker for over 40 years. She is an interpreter trainer and community health activist. Before retirement, Linda managed the innovative Interpreter Services program at the University of Washington Medical Center, a division of UW Medicine. She was a commissioner with the Certification Commission for Healthcare Interpreters (CCHI), and served on the State of Washington DSHS LTC advisory board, which regulates the state certification of medical interpreters.
, Interpreter Trainer
13:20-13:30 PST / 16:20-16:30 EST
13:30-14:30 PST / 16:30-17:30 EST
Interpreting at End-of-Life Conversations or Palliative Care
End-of-life conversations are an unfortunate part of healthcare settings. As professional interpreters, we are particularly needed during these moments. These are crucial moments where the visibility of the professional linguist makes an incredible impact. Whether you are a staff interpreter, freelance, or VRI, this presentation will discuss practical suggestions to help you navigate these interpreting encounters. You will understand how to acquire and maintain rapport with providers and LEPs before, during, and after your session. You will learn tips to help you navigate the pitfalls or challenges that may present themselves during your session. You will get advice on becoming a solid component of the Palliative Care team, while bringing visibility to the interpreting profession.
Presenter:
Jorge Mejia
Jorge Mejia has been a professional interpreter for the last 15 years. He achieved certification through CCHI in 2015. Since then, Jorge has been enjoying working as a Spanish -English Healthcare interpreter. For the last six years, he has been working for Natividad Hospital in Salinas, CA. and has been able and work alongside a great team of interpreters at Natividad and currently is Lead Interpreter and a Licensed Trainer of The Community Interpreter program by Cross-Culture Communication. He has had the opportunity to train many dual-role hospital staff to become qualified interpreters. Here he has acquired many great experiences learning to work with underserved individuals. At Natividad, he has also had the opportunity to work and learn in adapting the interpreting profession to patients with an indigenous background. He is looking forward to continuing his career in such an essential role in the Healthcare Community.
, Medical Interpretation Coordinator at Natividad Hospital
14:30-15:30 PST / 17:30-18:30 EST
Interpreter Credentials and Beyond – Raising the Bar in Quality and Qualifications
Healthcare and educational interpreters deliver critical language access. Both environments are regulated by state and federal laws, yet the systems to check for quality and proper training are underdeveloped. How can interpreters demonstrate their qualifications, especially if certification isn't available in their language pair, and further prove that professional interpreters are essential to communicative autonomy and equitable access? In this panel, we will walk through essential elements to any educational and healthcare interpreter's portfolio, as well as discuss the power interpreters have to not only demonstrate excellence, but to push the industry and profession forward.
Panelists:
Danielle Meder
Danielle Meder is a nationally certified ASL interpreter with over 15 years in VRS and video remote interpreting as an interpreter and operations leader. She completed the Certificate in Healthcare Interpreting program at RIT-NTID in 2017 and has presented on the ethical application of VRI in medical settings, as well as published an article on the subject for Street Leverage in 2017. Danielle is currently the Senior Director of Vendor Management and Interpreter Quality at United Language Group, a language access solutions agency that provides interpreting in over 200 languages via phone, video, and face-to-face. Danielle is a licensed interpreter trainer, and is passionate about advocating for quality and effective language access, supporting the advancement of interpreter training for spoken language interpreters, and supporting the communicative autonomy of all.
, ULG's Director of Quality,
Mireya Pérez
,
Mireya has been a professional interpreter for over 10 years. She began her interpreting career as a certified medical interpreter after obtaining her certification from NBCMI. Currently, she works as a K-12 school district interpreter/translator in California, where she's led the efforts in development of district-wide systems and procedures to help brand the role of the interpreter and translator in education. Mireya holds a Master's of Science in Communications from Purdue University. In February 2020 she launched the Brand the Interpreter Podcast, a platform dedicated to assisting language professionals in telling their stories.
K-12 Interpreter and Translator, Owner and Host of Brand the Interpreter

Previous conference feedback
I tried to write about all the things that I appreciated, but 400 characters wasn't enough! There were so many great presenters, but I especially enjoyed the legal presentation and the underserved communities ones. And I appreciated ending it all with #WFH, #WTF as the closing one because it was a light way to end it all. Even as an ASL interpreter I found the spoken language information interesting, if not necessarily all applicable.
The conference was absolutely a success! I would be interested in remote interpreting webinars for court. Thank you very much!
Thank you for your part in putting on such an excellent conference! I thoroughly enjoyed it!
Considering the impact that the pandemic has had on our normal clinical operations, it was helpful to hear an expert's opinion about the future of in-person interpreting versus VRI. Technology is changing the interpretation landscape and it is good to be informed of the current demand for VRI and how to better adjust to what the future holds regarding our profession.
Very informative. Good info for the unknown future.
All the sessions were really informative. The last session by Caitilin was the best for me, not just because she was adorable and funny, but also very informative.
The whole conference was great, there was a ton of information to absorb and most of that useful for us as interpreters
Eliana Lobo gave very good tips as well as Rafa and Caitilin Walsh. Overall, the Conference was very interesting, informative and for the future. I will be looking for more webinars from IEO.
Each session was informative and provided current issues, opportunities and resources for further review.
Great Conference! I loved it! All presentations provided useful information. Can't wait for the next one.
The conference was amazing, it was packed with information. I've been working as an OPI and VRI in US for 5 years, and the platforms are provided by the companies I work for, so it was interesting to learn how freelance interpreters arrange their encounters.
Thank you for the very interesting lectures. Now that the things are changing drastically, the views of experts from different fields were quite useful. And it was so nice to share this feeling with colleagues from all over the world. Thank you again.
The sessions were very informative. I am looking forward to reviewing the video and slides. The last session was very entertaining. The selection of speakers was well balanced. Thank you.
The entire conference was great. So many great ideas and tips. It was informative to know how to work from home. I like what Ms. Lobo talked about knowing my limits. Rafa and Flor: the session was amazing on subtitling. The session of Translations without borders was very interesting.
Enlightened with new ideas of how to utilize my current profession / talent in the audiovisual field.
I love the tips for remote interpreting, and also feel reassured after hearing what the future holds for interpreters and translators. Thank you.
This was a fantastic conference! Thanks for making CEUs available at such an affordable price. My income has slowed down to a trickle these last few months, so this was a windfall! My court administration already asked for recommendations based on what I learned today!!!
All the sessions were very helpful and insightful. The speakers were all well versed and looked like they enjoyed giving us the session talks.
All the information provided was of great knowledge. I appreciate all the effort, the gathering of all intel, support of the professionals gathered to inform us all. One of the most important sessions to me was the Subtitling, done by Rafa. I think she does an amazing job. I pause the movies and see the translation provided on the screen, it's something I'd definitely consider doing in the future. Thank you.
Thank you for organizing the conference! It was interesting, inspiring and contributed to my learning.
I just loved this workshop, everything was very important to me.
The conference was very informative, and I look forward to listening to it again next week. Thank you very much.
I really appreciated the content, and there were great presenters and topics. I found especially helpful the fact that you addressed the abrupt change we all are facing and what all it means and the ways to best deal with it and handle all these new scenarios we've found ourselves thrown into. Thank you for a meaningful afternoon!
The barrage of information presented by so highly qualified Speakers. I intend to listen to the recording again...and again. Thank you.
This conference was packed with relevant, cutting-edge info from start to finish. For me personally, Evaluation of Language Proficiency Standards and Requirements was the most beneficial. A valid and reliable tool to assess language proficiency in language X through English is something I've been looking for and needing for a very long time. I can't share adequately how excited I am by CCHI's work and look forward to engaging with this tool myself.
All the panelists were very knowledgeable, eloquent, and engaging. The whole day was full of information, and I enjoyed every session. I learned, and now have many more resources to choose from. I didn't know what to expect (with the virtual conference). It was very much worth it!
I really enjoyed all of your speakers. It was absolutely outstanding! They were very knowledgeable and the information they gave is probably one of the best I've seen from the past.
Everything was very interesting and incredibly well organized. Loved the last segment. I look forward to many more opportunities. Thank you!
15:30-15:35 PST / 18:30-18:35 EST
Jinny Bromberg
Jinny is the Executive Director of Linguist Education Online and the Founder of Bromberg & Associates, a Language Solutions Company, a WBE and DBE certified business and holder of the GSA Federal Supply Schedule award. Jinny is the first court-certified Russian Interpreter in Michigan, Corp Magazine's Most Valuable Professional awardee and a passionate advocate for language access for all. To improve quality of interpreting services worldwide she developed Linguist Education Online training platform in 2009 and has grown it into a cutting edge globally known organization. Jinny's strongest quality is tenacity. She is a workaholic whose favorite thing about her job is having never-ending opportunities to learn, as well as seeing the passion of people in this industry.
, Executive Director of Linguist Education Online
Healthcare: 7 CCHI CE hours, IMIA/NBCMI and DSHS pending