Featured Interpreter: Danielle Meder
On Wednesday, we celebrated National [Sign Language] Interpreter Appreciation Day. Our Featured Interpreter this week is Danielle Meder, a nationally certified ASL interpreter with over 15 years of experience in VRS and video remote interpreting. She currently works as a Senior Director of Vendor Management and Interpreter Quality at a language service company. She is also a licensed interpreter trainer and is passionate about advocating for quality and effective language access, supporting the communicative autonomy of all. 
Q: How long have you been an interpreter and why did you choose this profession?  
A: I have been a professional interpreter since 2006! I knew I wanted to be an interpreter since I was in middle school. I started learning ASL in sixth grade and once I realized I could work as an interpreter, that's all I ever wanted to be! 
Q: What was your first interpreting job? 
A: My first interpreting job was as a freelance interpreter in San Diego for Network Interpreting Service (NIS), and then soon after that I started working as a video relay service interpreter for Hands On VRS, now owned by Z/Purple.  
Q: What was the most interesting experience on the job? 
A: The most interesting moment on the job was when I interpreted for someone who had one eye. I have one eye and it's not often I meet others with one eye. Once we realized what we had in common, we both felt so understood. It was one of the best assignments I ever interpreted because of something entirely unrelated to the work but rather completely related to human connection.  
Q: What was the saddest or most challenging experience on the job?
A: I'm a fierce advocate for equitable language access. This means interpreters must know themselves, their limits, and when they need to bring in additional support. Therefore, the saddest experience on the job is when I see equitable language access is denied because the interpreter is under-qualified. Or when no interpreter is provided! Those moments break my heart and remind me why I am so vocal about quality and equitable language access.  
"I'd love to see spoken and signed languages mix, mingle, and grow" 
Q: What do you do to develop your professional skills? Webinars, conferences? If the latter, which conferences do you prefer and why?  
A: Webinars and workshop are important to any ongoing skill development. That said, I think having a great network of interpreters (in all languages), trainers, peers, and other stakeholders, who know more than you, is important! We have so much to learn from each other and having a group of people you respect from near or far is a great way to develop not only your skills but your perspective.  
Q: Is there anything you feel lacking in educational options out there? If you were to choose the topic for a new webinar or a course, what would it be? 
A: I'd love to see more educational opportunities for interpreters about how their choices can impact everyone's communicative autonomy! Deeper discussions on self-reflection and how the interpreters' behavior can shape the encounter and the outcome are valuable for all interpreters no matter how many years they have been practicing.  
Q: What would you like changed or improved in the industry? 
A: Spoken and sign languages historically are very siloed. We have so much to learn from each other (signed from spoken and spoken from signed) and I'd love to see spoken and signed mix, mingle, and grow as one profession, instead of in parallel to each other at different paces. By partnering together more, each group's wealth of knowledge would elevate the profession tremendously! 
Q: Which social media do you use? What are your most favorite pages/accounts/groups to follow? 
A: Every interpreter should be on LinkedIn! I know not everyone likes or uses social media, but LinkedIn is a great resource to keep up with what is happening in the industry. I follow #hotsauceinterpreters on Instagram as well as #1nt on LinkedIn. Facebook groups such as US Medical Interpreters, as well as the NCIHC Facebook page are great to follow.  
Q: What are your favorite movies in or about ASL? Can you recommend something to our readers?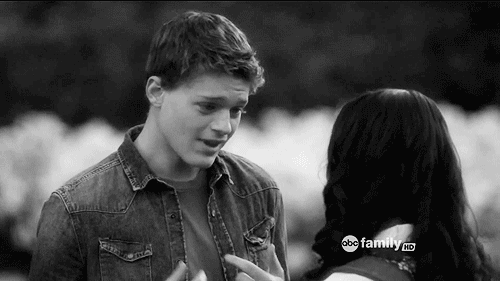 A: I don't have a favorite movie about ASL or in ASL. However, any movie where ASL is featured and performed by a Deaf actor, is the best! Deaf actors should be portraying Deaf characters and if there are hearing characters that require them to sign, then an ASL consultant (who is a Deaf person) should be used. If you come across a movie, show, or even a TikTok video of someone signing a song, find out if they are Deaf. ASL is a beautiful language, but it is the Deaf community's language and there are incredibly talented Deaf artists who deserve the spotlight when their language is being used! 
Q: What is the most important to be successful as an interpreter, in your opinion? What advice would you give to an up-and-coming interpreter? 
A: I think the most important element to being a successful interpreter is to have a deep respect and understanding of how an interpreter's choice can impact communication, relationships, outcomes, and perceptions. Interpreters have to know their limits and be forthcoming when they need help. That can be something as simple as asking for repetition or as important as recusing yourself from an assignment. Faking it until you make it jeopardizes a person's communicative autonomy and ultimately does more harm than good! Also, be humble and grateful; we wouldn't have jobs if people spoke a common language and so we are guests in their life and work.   
For a new interpreter, find your village of peers, trainers, and resources and then practice, practice, practice. This is a practice profession which means we're never perfect and there is always room for improvement! 
Q: Your panel's topic at the LEO's 3rd conference is on Effective Communication. Can you give a us a glimpse of what you are planning to discuss? 
A: In our workshop, Paul and I will be walking the interpreters through considerations, tools, and strategies supporting effective communication. We all know that interpreting is more than just taking one word or concept and saying it in another language. However, the people who request our services may not always know just how much is involved in supporting effective communication. We will talk about all of this and hopefully equip interpreters with new strategies and considerations!